Joel Fearon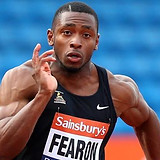 Athlete
Joel Fearon (born 11 October 1988) is a sprinter and bobsledder. His personal best for the 100m, 9.96 seconds, places him 3rd on the UK all time list behind Linford Christie and James Dasaolu.
In addition to pursuing a sprinting career, Fearon has also competed in bobsleigh since November 2011, and was part of the Great Britain crews that finished fifth in the four man event at the FIBT World Championships in February 2013, second at the Bobsleigh European Championship in January 2014 and fifth in the Sochi Winter Olympics.
Mary Creagh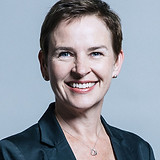 Politician
Mary Helen Creagh, FCIL (born 2 December 1967) is a Labour politician who has represented Wakefield as its Member of Parliament (MP) since 2005.
In 2010, Creagh was appointed Shadow Secretary of State for Environment, Food and Rural Affairs, before becoming Shadow Secretary of State for Transport in 2013. In November 2014 she was appointed Shadow Secretary of State for International Development.
On 14 May 2015, Creagh announced she would run for Leader of the Labour Party in the leadership election resulting from Ed Miliband's resignation, although she later withdrew her candidacy.
"I have very happy memories of my time at Bishop Ullathorne school. Many brilliant teachers helped me achieve my dreams- Terry Kenny who taught English, Mrs Simons who taught French, Mrs Johnson who taught Latin. And Mr Avery who taught me not only French but Spanish O-level in one year in Lower Sixth. He encouraged me to apply for Oxford and when I got in, he taught me Italian after school in Upper Sixth. He had a book on his desk "teach yourself Western Samoan". We never did get to do that together! But he also told me that nothing is impossible if you put your mind to it."
Sir Christopher Moran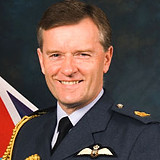 Air Chief Marshal
Air Chief Marshal Sir Christopher Hugh "Chris" Moran, KCB, OBE, MVO, ADC, FRAeS (28 April 1956 – 26 May 2010) was a fast jet pilot and later a senior commander in the Royal Air Force. He was Commander-in-Chief of Air Command at the time of his unexpected death.
After completing pilot training, Moran converted onto the Harrier with No. 233 Operational Conversion Unit. In 1980 Moran entered productive service, flying Harriers with No. IV Squadron. In 1983 he returned to No. 233 Operational Conversion Unit, attending a weapons instructors' course before returning to No. IV Squadron as a Qualified Weapons Instructor. Promoted to squadron leader in 1986, Moran was appointed as a flight commander on No. IV Squadron, serving in Belize, the Falkland Islands, and on HMS Illustrious. In 1985, He was also an exchange officer with the United States Marine Corps at Cherry Point, North Carolina.
Moran commanded the Harrier squadron in the Harrier Operational Conversion Unit at RAF Wittering, and then attended the Advanced Staff Course in 1991. In the New Year Honours that year he was awarded a Queen's Commendation for Valuable Service in the Air. After a brief posting to the Ministry of Defence he was appointed Equerry to HRH The Duke of Edinburgh.
In 1994 Moran became the commanding officer of No. IV Squadron which was based in Germany. The same year Moran led his squadron to the Middle East for duties on Operation Warden which involved enforcing the no-fly zone over northern Iraq. In 1995 Moran and No. IV Squadron flew missions against the Bosnian Serbs as part of Operation Deliberate Force.
Promoted to group captain in 1996, he was appointed Staff Officer HQ 1 Group, and in the following year, station commander of RAF Wittering. After attending the Higher Command and Staff Course in 1999 Moran became Divisional Director at the Joint Services Command and Staff College, where he also completed a Master of Arts. As an air commodore he was then Director of Air Staff until 2002, and then the Chief of Defence Staff's liaison officer to the US Joint Staff in Washington, D.C.. In the following year he became Air Officer Commanding No. 1 Group as an air vice marshal. In 2005 he became Assistant Chief of Air Staff and was appointed to the board of the Civil Aviation Authority.
He was promoted air marshal and became Deputy Commander Allied Joint Force Command Brunssum in May 2007, in succession to Lieutenant General David Judd. Air Chief Marshal Moran was appointed Commander-in-Chief of Air Command on 3 April 2009. Moran was appointed a Knight Commander of the Order of the Bath in the 2009 New Year Honours.
Cathy Cassidy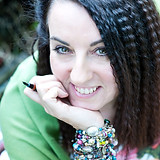 Children's Author
Cathy Cassidy, children's author, lived in Tile Hill and attended Bishop Ullathorne from 1973-1980. She studied for a degree in illustration at Liverpool School of Art and then worked on the Jackie magazine before settling in Scotland. She has written around 30 children's books which have been translated into 28 languages.
Dr Jon Cleland BMBCh (Oxon) MRCP (UK)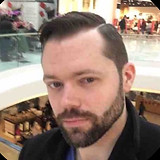 Medical Doctor (cancer specialist) & Strategy Consultant
Education: Christ-Church college, Oxford University (2005-2011) 1st class honours.
Current role: Strategy Consultant at the Boston Consulting Group.
After leaving Ullathorne in 2005, I studied medicine, graduating & starting my first job as a doctor in August 2011. I first worked as an "academic-doctor" combining clinical work on the hospital wards, with lab-based research at Oxford University; largely focussed on mechanisms in the brain underlying addiction & Parkinson's disease. After completing my 'foundation' post-graduate training, I went on to specialise in cancer medicine (oncology) and mostly treated patients with breast & prostate cancer.
In 2016 I left my NHS-post to work for one of the worlds' leading strategy consulting firms (The Boston Consulting Group), where I have largely worked in the healthcare practice area, providing analysis & strategic advice for multinational pharmaceutical companies & government organized healthcare providers.
Lani Dines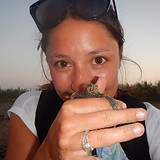 Environmental and Conservation Voluntary Worker
I was always passionate about environmental issues.
At school I loved Geography and Biology and studied environmental sciences at Birmingham University
Through my passion for conservation, sustainability and the environment I have been able to seize many opportunities.
Through my university I went to New Zealand to work for the institute of Water and Atmosphere. As a research assistant I helped the fisheries team to analyse sustainable water use in Christchurch.
As well as learning about a wide variety of fish I could see first hand how scientists are discovering and learning about the environment and human impact on that environment.
I also got the chance to go on a conservation project to track and monitor turtle hatchlings in Antalya, Turkey. This allowed me to see the impact of human development on natural processes and how important volunteers and conservation projects are.
Most recently I have undertaken an ICS project with Raleigh International, this took me to El Pegador in Nicaragua. The project focused on sustainable livelihoods for young entrepreneurs.
Although my Spanish was terrible I built lasting friendships and memories I will always cherish!
I hope my story inspires other Ullathorne students that although I haven't had a clear career path, my voluntary work has given me a wealth of experience and knowledge to help me build my future career.
Connor Clifford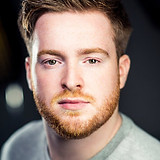 Choreographer
After leaving Bishop Ullathorne, Connor went on to pursue his career in the performing arts. Gaining a scholarship to Bird College in London, Connor studied Musical Theatre & Dance at the prestigous college, trained by some of the industries best choreographers and teachers; David Leighton, Rachel Kay & Nick French, under the watchful eye of principal Luis De Abreu. Since graduating in 2014, Connor has appeared in Singing' in the rain, Kilworth House, playing the role of Roscoe Dexter, Dance Captain for Imagine Theatre, Cinderella, Leamington Spa Centre and The Queens theatre, Barnstaple. Connor's choreography career has since taken off wokring with some of the countries best companies. Of recent Connor has choreographed 3 major pantomimes across the country for Imagine Theatre, and works closely alongside Midlands based 'Wing It Theatre' nurturing the upcoming talent of the Midlands.