Curriculum Intent
Our vision is to develop eloquence through a love of the written and spoken word.
The English Department believes that all students deserve a curriculum that teaches them to become critical thinkers who coherently express ideas and opinions in a confident and sensitive way. From reading and analysing a variety of fiction and non-fiction texts we wish for our students to consider the ways in which writer's shape and convey meanings through the choices they make. From this we want our students to consciously consider the way they use their own words and shape their own meanings. We believe that it is important that our students understand that their words carry impact and they must use them with care and responsibility. We want our students to use the skills that they develop in English to help them become future advocates for what is right.
Aims
Building on reading, writing and speaking & listening skills acquired in KS2, students will be taught to:
Communicate thoughtfully, coherently both verbally and in their written work.
Develop their ability to write fluently and at length so that they can communicate their ideas and emotions with confidence and with technical accuracy.
Gain an appreciation and love of the written word though reading good quality, increasingly challenging literature, literary non-fiction and nonfiction and through this explore how others communicate with readers emotionally and persuasively.
Consciously, deliberately and continually improve their written skills through dedicated time spent planning, drafting, proofreading and critiquing their own work and the work of peers.
Explore what makes texts universal and relatable to today as we actively encourage them to connect emotionally, culturally, socially and spiritually to them.
To explore enrichment opportunities outside the curriculum to enhance engagement and further develop their love of the written and spoken word.
To explore how English links to the future and career opportunities
Objectives
At the end of our students' academic journey in English at Bishop Ullathorne, each student will be able to:
read for meaning, inferring information from a selection of different text types
comment on how writers have used language to create effect and identify the methods writers have used to convey ideas and create meanings
comment on how writers have consciously structured and shaped their ideas to convey meanings
evaluate texts critically and use appropriate supporting references
identify writer's perspectives and how they convey their thoughts and feelings to the reader
compare the relationships between texts
write with clarity and thought for a variety of different purposes (essay / letter / speech / article / creative)
use a range of vocabulary and sentence structures for clarity and effect and use accurate punctuation and grammar
In addition we hope that our students will leave us as life-long readers and writers.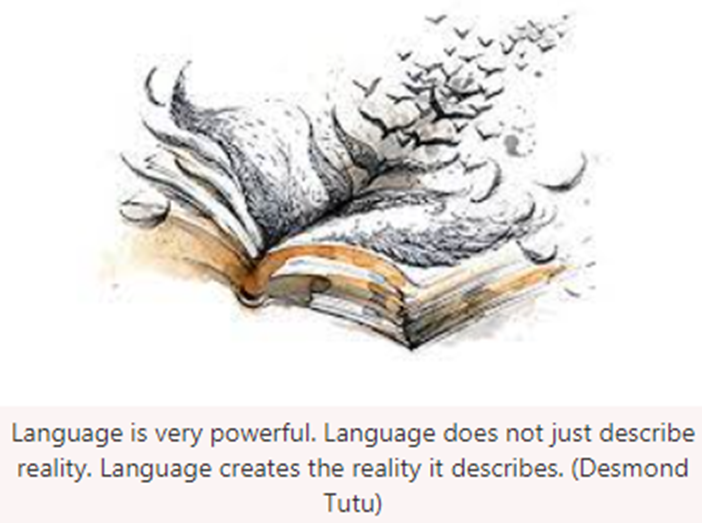 Double Click To Change The Link
Exam Boards
Year 9 (Teaching group S)
GCSE English Language and Literature
A Level English Literature
AQA A Level English Literature A